Brazil is again the main centre of activity this week. Its frankly a little confusing whether the recent spate of trader acquisitions in the $280s-290/t fob for Chinese 11-44 (vari- ously estimated at 100,000-150,000t) is purely covering short sales in Brazil or a sign of increased confidence in the market. What is scratching heads is the apparent disparity between cfr prices (most business is reportedly done in the $290s/t cfr) and the fob prices out of China. Traders reportedly paid up to $289/t fob and fresh asking prices have risen to $290-300/t fob, implying $310/t cfr, a price unworkable currently. What is clear is that Brazilian MAP prices overall are just about holding, with PhosAgro reportedly selling more MAP in the $360s/t cfr and Sabic selling DAP via a trader at similar numbers. EuroChem also reports selling a full cargo. If Morocco asks higher numbers in Brazil for April, this may encourage 11-44 pricing to rise on the back of higher 11-52 numbers, assuming there is enough demand.
Elsewhere the market is fairly quiet. In the US, Mosaic sold some more DAP to Latin America at a stable $360/t fob.Domestic DAP barges rose marginally by another $5/st at the high end in advance of the spring season to $350/st. At presstime there were reports of an inquiry for DAP/MAP in Argentina, discussed around $360/t cfr. Argentine and Brazil- ian prices are at parity.
East of Suez, the market was slow. In India, Chambal bought a cargo of Sabic Saudi DAP, variously reported at $360- 370/t cfr. Discussions are reportedly ongoing regarding April shipments to India from China and Saudi Arabia, with a provisional $360/t cfr the most often cited number, subject to confirmation of the subsidy on DAP. It makes little sense for India to step in now at fixed prices without knowing the subsidy in full, especially with DAP stocks still high
Pakistan meanwhile distanced itself from further import interest, citing high stocks and slow domestic demand.
Overall, most producers look relatively comfortable for March, the only producer with tonnage still to place being the Saudis. Some still question whether the recent price hike in Latin America is artificial, induced on low supply from the US and Morocco. But prices are stable-to-firm cur- rently. 11-44 availability from China will still likely cap the upside eventually, however, unless demand in Brazil ramps up, which will encourage higher prices from Morocco and give Chinese producers cover to raise 11-44 prices towards $300/t fob.
Looking forward, price direction is frankly uncertain. Bra- zilian demand needs to hold. But in April, the US domes- tic, Australian and Chinese domestic markets will go into
hibernation, which has some worried about next month. This may explain some uptick in provisionally priced shipments
to India, to enable producers to shore up their order books before Indian demand kicks in properly in May. However, for now prices look stable.
Topfert-5981Add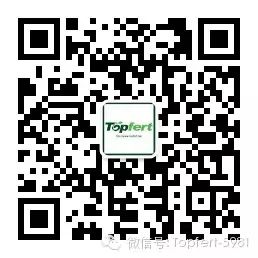 Welcome To Follow
Our Facebook And Youtube