Zinc (Zn) is an essential nutrient required in some fertilizer programs for crop production in Minnesota. While some soils are capable of supplying adequate amounts for crop production, addition of zinc fertilizers is needed for others. In Minnesota, Zn may be needed in fertilizer programs for production of corn, sweet corn, and edible beans. Several research projects have focused on the use of this nutrient, and much of the following information is based on the results of that research.
The specific role of Zn in growth and development of plants is not known. This nutrient is an important component of various enzymes that are responsible for driving many metabolic reactions in all crops. Growth and development would stop if specific enzymes were not present in plant tissue.
Zinc, however, is needed in very small amounts. Plant uptake of this nutrient is calculated in terms of ounces per acre instead of pounds per acre. Therefore, Zn is classified as a micronutrient.
Plants fail to develop normally when they are deficient in Zn and certain characteristic deficiency symptoms will appear. With corn, these symptoms usually appear in the first two or three weeks of the growing season. If the deficiency of Zn is severe, these symptoms may last throughout the entire season.
A deficiency of Zn in corn is characterized by the development of broad bands of striped tissue on each side of the midrib of the leaf. These stripes begin on the part of the leaf closest to the stalk and appear first on the upper part of the plant. A Zn deficient corn plant also appears to be stunted.
Zinc deficiency in edible beans first appears as a yellowing of the lower leaves. As the season progresses, this yellowing develops into a bronze or brown color. The leaves have a rusty appearance. For this crop, however, care must be taken to avoid confusing sunburned leaves with Zn deficiency.
For both corn and edible beans, suspected deficiency symptoms should be confirmed with plant analysis
Topfert-5981Add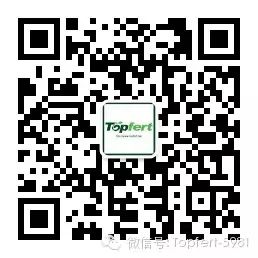 Welcome To Follow
Our Facebook And Youtube