'Continued weak demand'
The drop in potash prices, which have also fallen by 2% to $285 a tonne in the South East Asian import market, reflects "continued weak demand", Raymond James said.Besides weaker crop values, which has dented farmers' profitability prospects and their willingness to pay up for agricultural inputs, nutrient values have also been undermined by weakness in emerging market currencies, which has reduced the affordability of what are dollar-denominated goods.According to Anda, the Brazilian fertilizer distribution industry group, the South American country's imports of fertilizers overall for the first 11 months of 2015 were, down 12.2% at 19.82m tonnes, with deliveries dropping 6.7% to 28.18m tonnes.
'High domestic supplies'
The continuing drop in prices has proved something of a vicious circle, in dissuading buyers from covering all but immediate needs, with delays too to a benchmark Chinese contract typically signed early in the calendar year."Most industry participants do not expect the Chinese contract to be signed until after the lunar new year, on February 8, due to high domestic supplies," Raymond James noted.Credit Suisse flagged "adverse supply/demand dynamics across global potash markets".The drop in urea values, meanwhile, has been attributed primarily to supply pressures, with Middle Eastern producers seen raising output, and economics for Chinese rivals improved by early-year weakness in the renminbi.Lower energy prices are also a dent to urea price hopes — boosting production margins and so incentivising extra output from plants, which use the likes of natural gas or coal as a primary raw material.
'Actively in the market'
However, values of phosphates — the third major fertilizer type — have held their ground so far, remaining at a two-year low of $295 a tonne in the Tampa, Florida export market, according to Credit Suisse.This after an 18% drop last year.For phosphates, renminbi weakness appears to have been insufficient to rescue margin prospects for Chinese producers, with China's Yuc unveiling plans to cut output by 1m tonnes.On the demand side, Raymond James noted that US phosphates giant Mosaic has been "actively in the market purchasing barges which has provided some support".
Topfert-5981Add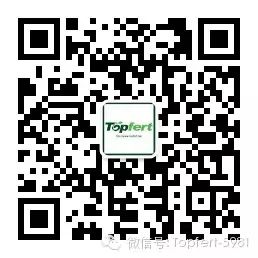 Welcome To Follow
Our Facebook And Youtube